Soaps tend to be right at the bottom of the TV drama shaped barrel. Despite the fact that millions of people watch them almost everyday and many have been airing for decades, there is still a lot of snobbery when it comes to considering the quality of soaps. I should probably elaborate on exactly what shows I'm talking about here. Originally, the 'big three' were considered to be Emmerdale (1972-present), Coronation Street (1960-present) and Eastenders (1985-present) but in recent years Hollyoaks (1995-present) and Doctors (2000-present) have joined the fray. All of these shows have received criticism from many for being overrated, poorly acted and using overthetop plots that never occur in real life. This criticism is unjust, I'm not an avid soap watcher but I know enough to say that soaps are actually really important and well made.
Soap actors are often criticised for their performances and it is this argument that I find least convincing. Granted, soap actors are rarely RSC quality but many are really very talented. Actors like June Brown and Barbara Windsor (Dot Cotton and Peggy Mitchell from Eastenders), David Neilson (Roy Cropper from Coronation Street) and Steve Halliwell (Zak Dingle from Emmerdale) are but a few of the score of talented actors featured in British soaps who really deserve more credit. Their storylines can be based around serious subject matters and they very often have to balance drama and comedy as well as filming 4 or 5 episodes a week depending on the show. While most soap actors tend to fall into the category of 'strong all rounder', a few are genuinely brilliant and only a handful are terrible. It doesn't help that these actors tend to get type cast. I honestly can't see Adam Woodyatt playing any other role than Ian Beale in Eastenders, which is a shame because he's a talented actor, and Shane Richie's ill advised ventures out of Albert Square result in things like Don't forget the lyrics (2008-2009). I think people underestimate the difficulty of acting convincingly in a soap, they make the assumption that the storylines are ridiculous and that there is no real talent required when in fact it's possibly the most terrifying and challenging jobs an actor can get. I think something a lot of British soap's harshest critics forget is that other countries produce soaps too, and a lot of then are terrible. Take, for example, American soap operas, many of which feature terrible acting such as this.
It's about as convincing as Marilyn Monroe's autopsy report…
I don't know if you've heard but there's but there's been a spot of bother on Eastenders recently. From what I gathered, a fishmonger's drug addicted daughter was beaten to death with a music box by her 12 year old brother and frankly I can't help but be disappointed. I was convinced that it was Dot but apparently I was wrong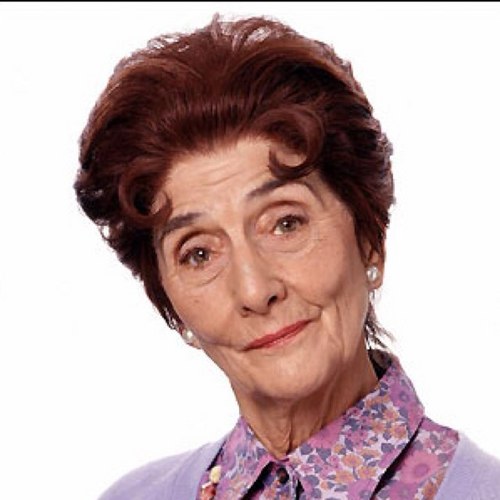 And it hasn't exactly helped my theory that she's the Zodiac Killer either…
The reason why I bring this storyline up is because it's exactly the sort of thing that people cite when they want to criticise soaps. "How unrealistic!" They cry from the other side of their copy of The Daily Mail "This sort of thing never happens in real life, bloody BBC wasting our licence fee!". Anybody who raises this point is an idiot. Firstly, one of the main aims of a soap is to entertain and too much realism can hamper that. Every soap can be summed up with the following: real life problems executed in overly dramatic ways. Besides, your licence fee pays for a whole multitude of good programming; for every Celebrity Juice (2008-present) there's a Wolf Hall (2015), and I'm totally fine with the idea of paying for three crappy, easily ignored programs if it means I get my weekly fix of Charlie Brooker It's also funny that a lot of people tend to focus on the overly dramatic elements of soap stories while ignoring a lot of the more realistic aspects of the storyline. Lucy Beale's death came during her period of drug addiction; a tragically realistic problem, and the same came be said of almost every single popular soap story.'Who Shot Phil?' may be unrealistic but was directly connected to a domestic abuse storyline, Phil's wife, Stella Crawford has all the traits of a slightly subdued, female Hannibal Lector but features heavily in a harrowing storyline about child abuse. My point is that even if the story seems ridiculous and overthetop there is almost always a realistic grounding. Besides, the most ridiculous of British soap storylines is still far more realistic than anything on American soap opera Passions (1999-2007), a show which featured mermaids, demonic possession, a woman who knew Diana personally and received advice from her after her death, a transvestite who became pregnant with her own father's son and a trained orangutan who acted as a nurse for one character and experienced romantic fantasies about another character to the point where there is actually a romantic montage of the two together.
I am not kidding…
All of the criticism tends to miss a crucial point and that's that soaps are very often the TV shows that break important ground first. Eastenders has Mark Fowler coming to terms with his AIDS diagnosis at a time when most of the world remained very ignorant, Brookside (1982-2003) had television's first lesbian kiss, Coronation Street dealt with homosexuality, teen pregnancy and rape and pretty much every soap has looked at drug addiction, domestic abuse and bullying. These issues are so effective when used in soaps because viewers get to know the characters beforehand, they see them pretty much everyday and when something bad happens to them it carries so much more weight. Little Mo's horrific abuse at the hands of Trevor resulted in the two main actors involved receiving a flurry of letters from women who had been in a similar situation, who praised the storyline for its accurate portrayal of an abusive relationship. That is the real power of a soap, showing real issues affecting characters who feel, to many, like real people. In this respect, British soaps are somewhat revolutionary and I think they ought to receive far more praise for it.
I think we ought to have more respect for British soaps because right now, a lot of people look down on them with a kind of aggressive snobbishness usually reserved for readers of The Independent. The acting, the writing, the storylines and the issues explored are all things that have been downplayed and ignored and that's really very foolish. It's about time people started regarding soaps as more than just overthetop entertainment for stupid people. Well, all except Hollyoaks that is…
Benny4700