When was the last time you saw an actor from a British soap in a film? Or a successful, mainstream tv series? I bet you're struggling to think of one, aren't you? No, Barbara Windsor doesn't count, she was famous BEFORE she went into soap. No, nor does Kylie Minogue, she's Australian and besides, she went into the music industry, I'm talking about people who found fame in British soaps and then went on to become part of a successful film or television production. It's a hard thing to do, and while they are some, they are few and far between. So, why is it that some of the most famous and hard-working people in British television fail to find work when they leave soaps?
Firstly, I want to answer that question I posed in the introduction. Let's have a look at some of the few actors and actresses who have had a successful film and television career after working in a British soap.
Ben Hardy, (Peter Beale, EastEnders, 2013-2015)
Since leaving EastEnders (1985-Present), Ben Hardy has appeared in X-Men: Apocalypse (Singer, 2016) as Archangel, and is set to appear in the upcoming Queen biopic, Bohemian Rhapsody (Singer, 2018) as drummer, Roger Taylor.
Rob Kazinsky, (Sean Slater, EastEnders, 2006-2009)
Since leaving EastEnders in 2009, Rob Kazinsky has appeared in the George Lucas produced, Red Tails (Hemingway, 2012), Pacific Rim (Del Toro, 2013), and Warcraft (Jones, 2016), as well as having a role in the tv series True Blood (2008-2014), and providing a voice for Mass Effect: Andromeda (Bioware, 2017)
Sally Lindsay, (Shelley Unwin, Coronation Street, 2001-2006)
Since leaving Coronation Street (1960-Present) in 2006, Sally Lindsay has appeared in numerous tv comedy series, Still Open all Hours (2013-Present) and playing the main character in Sky's Mount Pleasant (2011-2017), as well as playing the antagonist in the Wallace and Gromit short, A Matter of Loaf and Death (Park, 2008)
Nathalie Emmanuel, (Sasha Valentine, Hollyoaks, 2006-2010)
Since leaving Hollyoaks (1995-Present) in 2010, Nathalie Emmanuel has appeared in two Fast and Furious films, Furious 7 (Wan, 2015) and The Fate of the Furious (Gray, 2017) and two Maze Runner films; Maze Runner: The Scorch Trials (Ball, 2015) and Maze Runner: The Death Cure (Ball, 2018), but is most famous for her role in Game of Thrones (2011-Present). She is easily one of, if not the, most successful former soap star.
Jenna Coleman, (Jasmine Thomas, Emmerdale, 2005-2009)
Since leaving Emmerdale (1972-Present) in 2009, Jenna Coleman has appeared as companion to the eleventh and twelfth Doctor in Doctor Who (1963-Present), as well as playing the title role in Victoria (2016-Present) and appeared in Captain America: The First Avenger (Johnston, 2011)
Anna Friel, (Beth Jordache, Brookside, 1993-1995)
Since leaving Brookside (1982-2003) in 1995, Anna Friel has appeared in The Street (2009), Pushing Daises (2007-2009), and is currently playing the title role in Marcella (2016-Present).
These are just a few examples, I am sure there are more, but looking at this list an interesting trend emerges. The majority of these people appeared in soaps for less than five years, with the average being around 3 years. In addition to this, Nathalie Emmanuel (who has appeared in two popular Hollywood film series and the incredibly popular Game of Thrones) played a role in Hollyoaks, which is the least popular and well regarded of the four main British soaps. We shall return to both of these points later.
Now, on the opposite end of the spectrum to those actors and actresses who have played iconic and well-received characters and have seen their career decline to varying degrees after leaving soap.
Julie Goodyear, (Bet Lynch, Coronation Street, 1966, 1970-1995, 2002, 2003)
After playing iconic Coronation Street landlady Bet Lynch for over 25 years, Julie Goodyear went onto star in adverts for Shredded Wheat, star in a failed pilot for The Julie Goodyear Show, doing a variety of local television and radio shows, as well as reality tv shows such a Coronation themed Come Dine with Me (2005-Present) and series ten of Celebrity Big Brother (2001-Present).
Leslie Grantham, (Dirty Den Watts, EastEnders, 1985-1989, 2003-2005)
After playing Dirty Den Watts, possibly the most iconic soap character in British history, for surprisingly small total of only 6 years, Leslie Grantham starred in some theatre, including panto, and an episode of The Bill (1984-2010)
Lynne Carol, (Martha Longhurst, Coronation Street, 1960-1964)
Lynne Carol played iconic Coronation Street character Martha Longhurst for only four years before she was famously killed off in the snug of the Rovers Return pub. Famously, producer Tim Aspinall bragged about his newfound power as producer and proclaimed that he could kill off popular character Martha Longhurst, which he did. Aspinall later claimed he did so because he felt Lynne Carol was young and talented enough to find work elsewhere. She did not, and struggled with bit parts until her death in 1990.
Bruce Jones, (Les Battersby, Coronation Street, 1997-2007)
After playing Les Battersby in Coronation Street for ten years, Bruce Jones continued to suffer from the alcoholism that played a part in his departure from the show, working in theatre for a time before blowing his savings, losing his two homes and wife, and is currently homeless and claiming welfare. Of all soap stars, Bruce Jones has fallen the hardest.
Kevin Kennedy, (Curly Watts, Coronation Street, 1983-2003)
After playing Curly Watts for 20 years on Coronation Street, Kevin Kennedy worked in theatre, and adverts for Daz. He has also apparently asked multiple times to return to the show, in 2007, 2009, 2017, and 2018; he has been refused all times.
Nina Wadia, (Zainab Masood, EastEnders, 2007-2013)
After playing Zainab Masood for 6 years, Nina Wadia has gone on to have a recurring role in Still Open All Hours, alongside bit parts in Citizen Khan (2012-Present), Holby City (1999-Present), and Doctors (2000-Present)
Lisa Riley, (Mandy Dingle, Emmerdale, 1995-2001)
After playing Mandy Dingle in Emmerdale for six years, Lisa Riley found success as the presenter of You've Been Framed! (1990-Present) For four years before fading into obscurity with a handful of roles in Fat Friends (2000-2005), Doctors, and Waterloo Road (2006-2015), as well as featuring as a contestant in series 10 of Strictly Come Dancing (2004-Present).
These are all good actors who played iconic and memorable characters, and their professional experience is magnified by the fact that the working schedule for soaps is gruelling, with multiple episodes being shot a day and, given the fact that most soaps air four or five days a week, there is little downtime. The above actors spent an average of 11 years working in soaps.
Ok, so we've seen some British soap stars who made it big and some who ought to have who didn't, lets look over to the US at some stars who got their start in soaps, perhaps this will help emphasise my point.
Meg Ryan, (Betsy Stewart, As the World Turns, 1982-1984)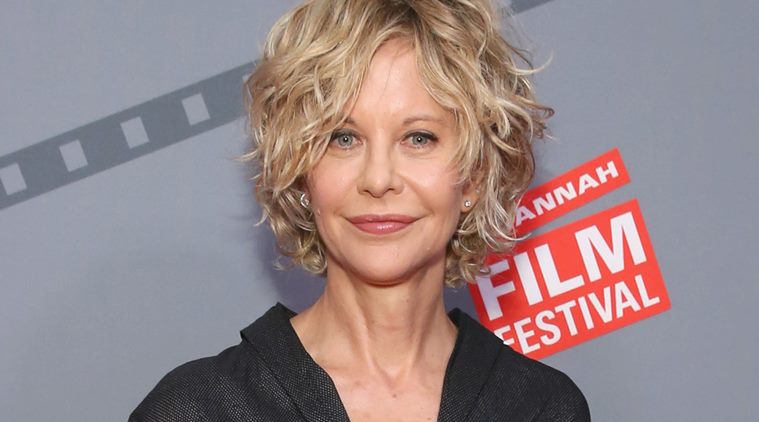 After appearing in As the World Turns (1956-2010), Meg Ryan went on to become one of the most successful actresses of the 90's and early 2000's, starring in such films as When Harry Met Sally (Reiner, 1989), Sleepless in Seattle (Ephron, 1993), You've Got Mail (Ephron, 1998), and Kate and Leopold (Mangold, 2001).
Tommy Lee Jones, (Mark Toland, One Life to Live, 1971-1975)
After appearing in One Life to Live (1968-2013), Tommy Lee Jones became one of the best known and highest regarded actors of his generation, appearing in such films as Men in Black (Sonnenfeld, 1997), Lincoln (Spielberg, 2012), Natural Born Killers (Stone, 1994), Batman Forever (Schumacher, 1995), and No Country for Old Men (Coen, 2007)
Julianne Moore, (Frannie and Sabrina Hughes, As the World Turns, 1985-1988)
After playing the dual role of sisters Frannie and Sabrina Hughes in As the World Turns, Julianne Moore became one of the highest regarded actors working today, appearing in such films as The Fugitive (Davis, 1993), The Big Lebowski (Coen, 1998), The Lost World: Jurassic Park (Spielberg, 1997), Hannibal (Scott, 2001) and Kingsman: The Golden Circle (Vaughn, 2017)
Susan Sarandon, (Patrice Kahlman, A World Apart, 1970-1971)
After appearing in A World Apart (1970-1971), Susan Sarandon went on to become a highly respected actress and campaigner, starring in films such as The Rocky Horror Picture Show (Sharman, 1975), Thelma and Louise (Scott, 1991), Dead Man Walking (Robbins, 1995), Enchanted (Lima, 2007), and The Lovely Bones (Jackson, 2009).
Kevin Bacon, (Tim Werner, Guiding Light, 1980-1981)
After leaving Guiding Light (1952-2009), Kevin Bacon went on to become one of the most famously prolific actors in Hollywood, appearing in films like Footloose (Ross, 1984), JFK (Stone, 1991), A Few Good Men (Reiner, 1992), Apollo 13 (Howard, 1995), and Tremors (Underwood, 1990).
Between them, these 5 actors and actresses have 12 Academy Award nominations, 3 Oscars, and 2 Baftas; suffice to say, these are successful and accomplished people. So, now that I've demonstrated my point about British soap stars often failing to achieve mainstream success with other projects, it's time to answer the question of why.
The obvious answer is typecasting, but not just any typecasting. In my opinion, the typecasting endured by soap stars is the strongest sort there is. Allow me to explain. Actors in soaps live two lives; that of their own and that of their character. Soaps are different to films and television in that we tend to see much more of the day to day lives of the characters and we see it almost daily. These aren't just characters, they are almost like our neighbours. In fact, the character's lives are much greater than the actors; people like Adam Woodyatt and Bill Roache are amongst perhaps the most recognisable people in the country, but they are far better known by the names of their characters Ian Beale and Ken Barlow. In addition to this, we have to take account of the sheer popularity of these soaps. The three main soaps pull in an average of 6-9 million viewers, and I think it would be fair to say that everyone in the country has seen at least some episodes and are certainly aware of some of the more iconic characters and storylines. With this in mind, it seems like it is utterly impossible to escape being typecast in a soap.
Let's bring in American soap stars here, American soaps bring in high viewing figures but don't have the same cultural importance that British soaps do; American soaps are seen as low quality and generally looked down on, so actors who appear in them are far less likely to be associated with their characters, especially if, like the above examples, they are only in the show for a few years. In addition to this, America has Hollywood, Britain doesn't have anything close to that. There's an obvious place to go from after appearing in American soaps that just doesn't exist in Britain.
So, now that we've established why typecasting is such an issue for soap actors, lets look at how to avoid it. Those actors who've left British soaps and gone on to other successes tend to have two things in common. The first is that they don't spend that much time in the soaps, working in them for less than five years. The second is that they aren't key or iconic characters and don't have major storylines; these are characters who tend to play supporting roles. Ben Hardy's Peter Beale was a secondary character in the 'Who Killed Lucy Beale' storyline, Sally Lindsay's Shelley Unwin was involved in a bigamy plot and a domestic abuse story, but she's not the main character in the former and the latter is not among the more memorable Corrie storylines. The exception to this is Anna Friel, who was part of Brookside's lesbian kiss and a storyline in which her abusive father is murdered by her mother and buried under the patio. However, of the above examples, Friel has found the least mainstream success, with her projects largely finding niche appeal.
It's a dangerous move to star in a British soap. On the one hand, you'll instantly become a famous face, potentially one of the most famous people in the country, and soaps aren't going anywhere so while your character is often in danger of being axed, you're show is the most secure in the country. However, it is all too easy to be typecast, and once you are, there's no way out. If Ian Beale is killed off in EastEnders, Adam Woodyatt will never work in TV again because he IS Ian Beale. If you're a young actor who wants to win a part in Coronation Street or EastEnders, be careful, you might just get what you wish for.